Our University Park Plumbers Are Residential Pumbing Experts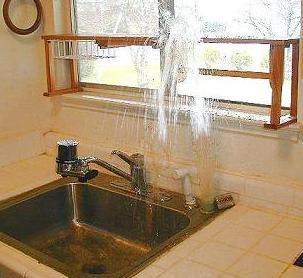 Living and working in University Park has given us the opportunity to become a more innovative company than we ever thought we could be. Our customers have a tendency to grasp onto the latest technology and ask for it by name. So our University Park plumbers stay informed by attending seminars and classes geared toward the implementation of new technologies in the plumbing world. This means we can offer you up-to-date information on the efficiency of major solar water heating brands and tankless water heating systems and the practicality of installing them in your individual situation.

We offer complete installation and repair services on all major plumbing hardware as well as preventative maintenance and troubleshooting on existing pipes and fixtures. With this in mind, if you need any of the following plumbing services, call our University Park plumbers today.


Sink and Faucet Installation and Repair

Low Flow Toilet Upgrades

Bathtub and Shower Retrofits

Augering of Clogged Drains

Garbage Disposal Repair and Installation

Tankless Water Heater Installation

Water Heater Repair

Sewer and Drain Line Inspection and Cleaning

PEX and Copper Repiping

Water and Sewer Line Location Service

Water Pipe Repairs
---
Commercial Plumbing? We Do That Too!


Our University Park plumbers spend just as much time in commercial establishments as they do at individual residences. We are licensed, insured and certified in all areas of commercial plumbing, and as with our residential service, everything is 100% guaranteed. Our University Park commercial plumbing services include:
Live Video Drain Line Inspection

HydroJet Sewer Cleaning

Full property Surveying

Lift-Station Maintenance

Repairs to Sewer Mains and Grease Traps

Commercial Plumbing Upfits

Backflow Device Certification

Eco-Friendly Hardware Consultation

Leak Identification and Repair
---
Whether you are looking for a quick patch job to get you through to the next pay day or a long term plan to upgrade your entire facility and reduce your water use and costs, our team of professional University Park plumbers is here to serve you. We guarantee that you will be satisfied with the results of our service. If you have any questions, or would like to set up a personal consultation, give one of our University Park plumbing specialists a call today.